About the Club
This is a friendly and active chess club, where you will be made to feel really welcome if you come along to the Cheadle Hulme Institute on any Wednesday evening (September to May) at 7.30 p.m.  We welcome players of all abilities, male and female, young and old.  So if you have been playing chess at home on your computer, or have given it up altogether for a while but want to start afresh,  in a warm well-lit clubroom with a living opponent across the board, do come along and make yourself known.   Play usually goes on until around 10.00 p.m., when some stalwarts like to drift along to the nearby Church Inn for a pint and a chat.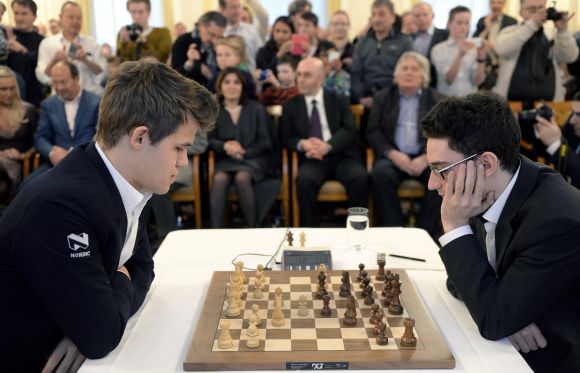 Where we meet
We meet at the Cheadle Hulme Institute on Wednesday evenings from 7.30-10.30 pm. The Institute is located at the junction of Church Rd, Hulme Hall Rd and  Gillbent Rd in Cheadle Hulme. So we are 3 miles from the centre of Stockport, and just 8 miles from Manchester city centre.  We have been playing chess here for over twenty years and find it a very convenient location, with ample car parking close to Cheadle Hulme College, the school on Woods Lane off Church Road.
Events
HOW IT ALL STARTED

In October 2017 we were delighted to hear from one John Cannon, a founding member of the club in 1947, who provided us with some fascinating insights into the club's inception, including some excellent photos of the club's protagonists back then. These are all now on a fresh page of this website: http://www.eastcheshirechessclub.org.uk/players/history/
News
Club Nights
Over the board clubnights have returned  following the pandemic
However the club is closed for the summer and will re open on Wednesday 7th September 2022 at 7.30pm.